Become a layman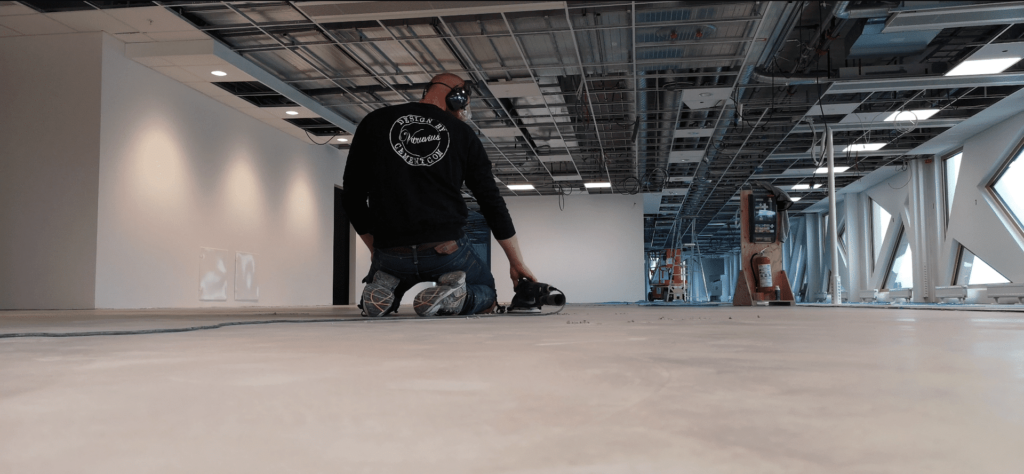 BLI EN AV DBC MICROCEMENT-TEAMET OCH FÅ VÄRLDENS ROLIGASTE JOBB!
Att vara DBC microcement läggare är bland det roligaste och mest belönande arbete du kan ha. Du lägger en produkt som är unik och skapar ett utseende som överträffar kundernas förväntningar.
Som DBC microcement-läggare har du kontroll i alla stegen och tar därför inga risker. Vill du ge dina kunder det där lilla extra så kommer materialet att tillåta det.
common questions and answers
ARE LAYERS NEEDED WHEN YOU SELL DIRECTLY TO PRIVATE PERSONS?
- There are customers who install themselves because it is fun and creative, but also of course to keep a lower total cost. Larger jobs with more square footage or more challenging surfaces, however, are not as common for private individuals to lay on their own, especially if you are a first-timer.
VITRUVIUS IS MORE EXPENSIVE THAN OTHER MATERIALS, WHY SHOULD YOU BUY A MORE EXPENSIVE MATERIAL?
- Vitruvius is a more expensive microcement, but it is only laid in one layer compared to other brands that lay both 2, 3 and 4 layers, so the installation is faster, despite a higher material price, you can offer a lower total price if you include working time and travel . But we feel that the customers who choose Vitruvius do not choose it to save money. They would rather have a first class result so our recommendation is to leave leave a price that includes a few extra hours of service and tinkering. Keeping the bar high is something we always strive for at Design By Cement.